Staff & Board of Directors
Meet the dedicated and knowledgeable staff of the Vallejo Naval and Historical Museum who are committed to providing you with an exceptional experience during your visit.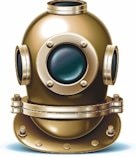 Trevor Allen
Executive Director
As the Executive Director, Trevor Allen oversees the overall operations and strategic direction of the museum. With their extensive expertise in museum management and a deep passion for preserving history, Trevor ensures that the museum continues to thrive and fulfill its mission.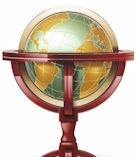 Paul Goodrum
Operations Manager
Paul Goodrum serves as the Operations Manager, responsible for coordinating and supervising various museum activities. With their exceptional organizational skills and attention to detail, Paul ensures the smooth day-to-day functioning of the museum, including exhibits, events, and facility management.
Mary Kuykendall
Office Manager
Mary Kuykendall holds the position of Office Manager, providing administrative support to the museum. With their efficient management of office operations, Mary ensures effective communication, handles inquiries, and assists in coordinating museum programs and activities.
Museum Board of Directors
Liat Meitzenheimer
President
Liat Meitzenheimer serves as the President of the Museum Board of Directors. With their strong leadership and strategic guidance, Liat plays a crucial role in setting the vision and goals for the museum's development and success.
JoEllen Myslik
Vice President
As the Vice President of the Board, JoEllen Myslik supports the President and collaborates in decision-making processes. JoEllen brings valuable insights and expertise to the board's discussions and helps shape the museum's direction.
Dwight Monroe Jr.
Treasurer
Dwight Monroe Jr. holds the position of Treasurer, overseeing the financial aspects of the museum. With their financial expertise and responsible management, Dwight ensures the museum's fiscal stability and sustainability.
Suzanne Harrington-Cole
Secretary
Suzanne Harrington-Cole serves as the Secretary, responsible for maintaining accurate records of board meetings and supporting board communications. With their organizational skills, Suzanne helps ensure effective governance and communication within the board.
Board Members
Melissa Bowman, Karen Finley, Sean Noble, Yajaira Rubio, Ravi Shankar, and Maria Stats are dedicated board members contributing their time, expertise, and commitment to the museum's success. Through their collective efforts, they provide valuable guidance, support decision-making processes, and help shape the museum's strategic initiatives.
The passionate and dedicated museum staff, along with the visionary Board of Directors, work tirelessly to preserve the rich history of Vallejo and the U.S. Navy at Mare Island. Together, they strive to create an engaging and educational experience for all visitors.

Sign up for our mailing list
Location:
734 Marin St, Vallejo, CA 94590
Office: (707) 643-0077
Operating Hours:
- Tues to Fri: 12:00 to 4:00 PM
- Sat: 10:00 AM to 4:00 PM
- Closed Sun & Mon
Admission:
- Adults: $5
- Seniors and Students: $3
- Children under 12: Free